Cambridge University starts new foundation courses for 'disadvantaged' students
Students from disadvantaged backgrounds who fail to meet the University of Cambridge's high entry requirements will be given a new chance to study at the prestigious institution.
The university usually requires A*AA at A level to get on degree courses, but a new one-year foundation course has 50 places for students who achieve BBB.
If successful on the course, students can then go on to study for degrees.
Social mobility campaigners The Sutton Trust welcomed the "innovative steps".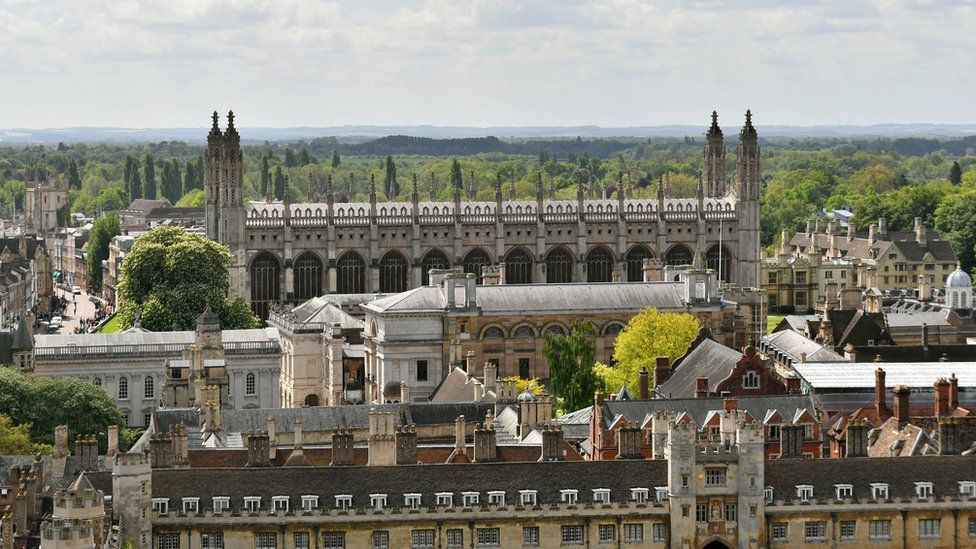 From October 2022, students will study courses in arts, humanities and social sciences and one of the university's 13 colleges, and can progress to a choice of 18 degree courses without reapplying.
Cambridge has been criticised for having a privileged intake – with figures from 2019 showing that only 2% of students were white and working class; there have also been concerns that there are too few students from some ethnic minorities.
The university said that year also saw the proportion of students entering from state schools rise to 68% – the highest for decades.
Currently about one in four new students were from "under-represented and disadvantaged" backgrounds, but the university wants that to rise to one in three.
Applicants to the foundation course will need to have had their education "disadvantaged or disrupted", for example suffering an illness or becoming a young carer while at school, but school closures due to the coronavirus pandemic will not be taken into consideration.
Students will also have to come from a lower income household or have attended a poorly-performing school; those who have been in local authority care will be automatically eligible.
James Turner, chief executive of the Sutton Trust, said: "Cambridge has made considerable progress in widening access over the last 20 years.
"But substantial gaps remain, so further, more innovative steps are very welcome."
He said it was "important foundation year students do not feel in any way second best or isolated from the rest of the university".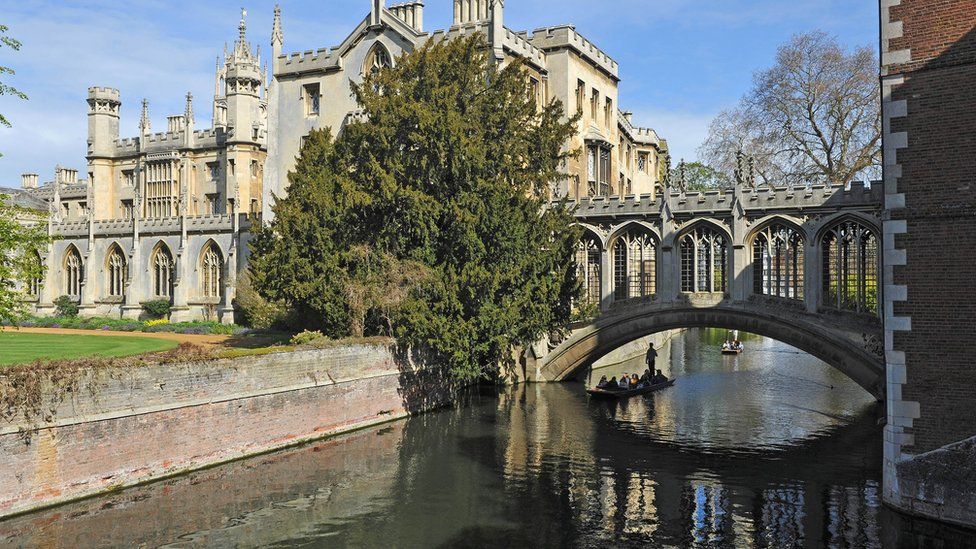 Prof Stephen Toope, vice-chancellor of the university, said students would be "drawn from a range of backgrounds, the common link being that their circumstances have prevented them from realising their academic potential".
The courses will be free, paid for by a £5m donation from philanthropists Christina and Peter Dawson.
Mrs Dawson said the need for this type of course "has become ever clearer as the pandemic has exacerbated inequities and disadvantages".