Covid: How to actually concentrate and do some online uni
When Bethany Wakenshaw started her nursing course this year, she could ask for practical advice from her teachers in person, as she practised CPR and other life support skills. But after coronavirus cases began to rise again across the UK, her classes moved online last month.
Despite the teaching staff's best efforts, she finds online learning frustrating. "It's so hard to concentrate when you're in your own room because they can't see you," she says. "Even quickly checking your phone for five seconds can turn into being on your phone for 10 minutes."
Bethany is one of dozens of students who have taken to social media to vent their concerns as all teaching has moved online ahead of the Christmas holidays. For those who are struggling – whether at uni or elsewhere – here are five tips to get better at learning online.
Sort out your room
Prof Rhona Sharpe, director of Oxford University's Centre for Teaching and Learning, says it's important to have a space that you only use for studying, no matter how small. Preferably, that's a proper desk. And if you can make sure you've got some natural light (a window can also give your eyes a chance to focus on something in the distance rather than just looking at a screen) then that's even better.
But that's easier said than done, right? And what if you don't even have a desk? "I've spoken to students who can only study on their laptop on their bed who lay out a particular blanket that says 'right this is my study space now' or 'this is my work folder' or 'I'm putting on my work hoodie'," Prof Sharpe says.
"Notice the difference between trying to watch a recorded lecture on your phone in bed last thing at night versus saying… 'I'm actually going to treat this as if I was there, as if this was an event'."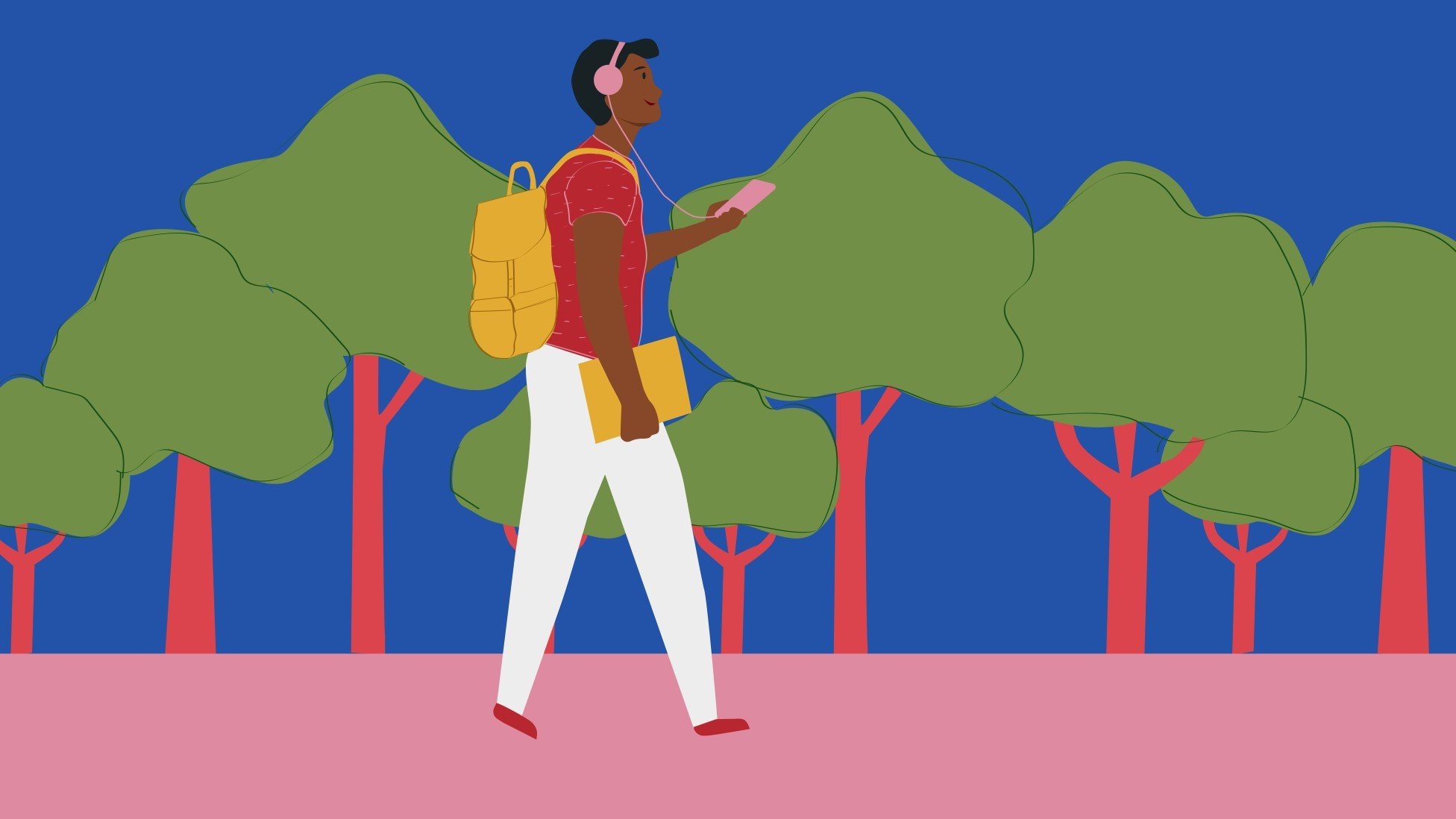 Work out how you learn best
It's important to get to know how you study best, Prof Sharpe says. If you're not sure whether you're more productive in the morning or evening, play around with the time of day you study. And if you're new to online lectures, experiment with different ways of listening to them.
You don't have to keep the video on – some universities allow you to download lectures as podcasts, she says. You might even find it useful to listen to them at double speed. And rather than writing endless notes, she says it might help to set yourself tasks, such as writing 100 words or five bullet points for every lecture or book chapter.
"If you make it task-focused, it's not so much 'well these are 20 hours of material that I've got to work through', it's 'these are resources that I can draw on to help me complete the task that I've been set or have set for myself'," she says.
And for those who are distracted? Prof Sharpe recommends chopping up your day into 20-minute chunks, with breaks in between.
Make a timetable
Prof Martin Weller, a specialist in educational tech at the Open University, says getting organised and planning your day is key to online learning.
"When you're at university, the physical architecture does a lot of the work for you. You have to turn up at a certain room at a certain time to get content – that's your lecture. You go to another room at another time for discussion – that's your seminar. Then you go to another room to get resources – that's the library," he explains.
"When you're online, you don't have all those cues that you get from the physical structure. You have to be much more explicit about it yourself, to kind of organise those things."
He recommends students dedicate some time at the end of each week to plan what they need to do in the next one. And Prof Sharpe recommends filling out personal timetables with everything from assignment deadlines to exercise. This, she says, will really allow you to "make the use of the flexibility available" when you're learning online.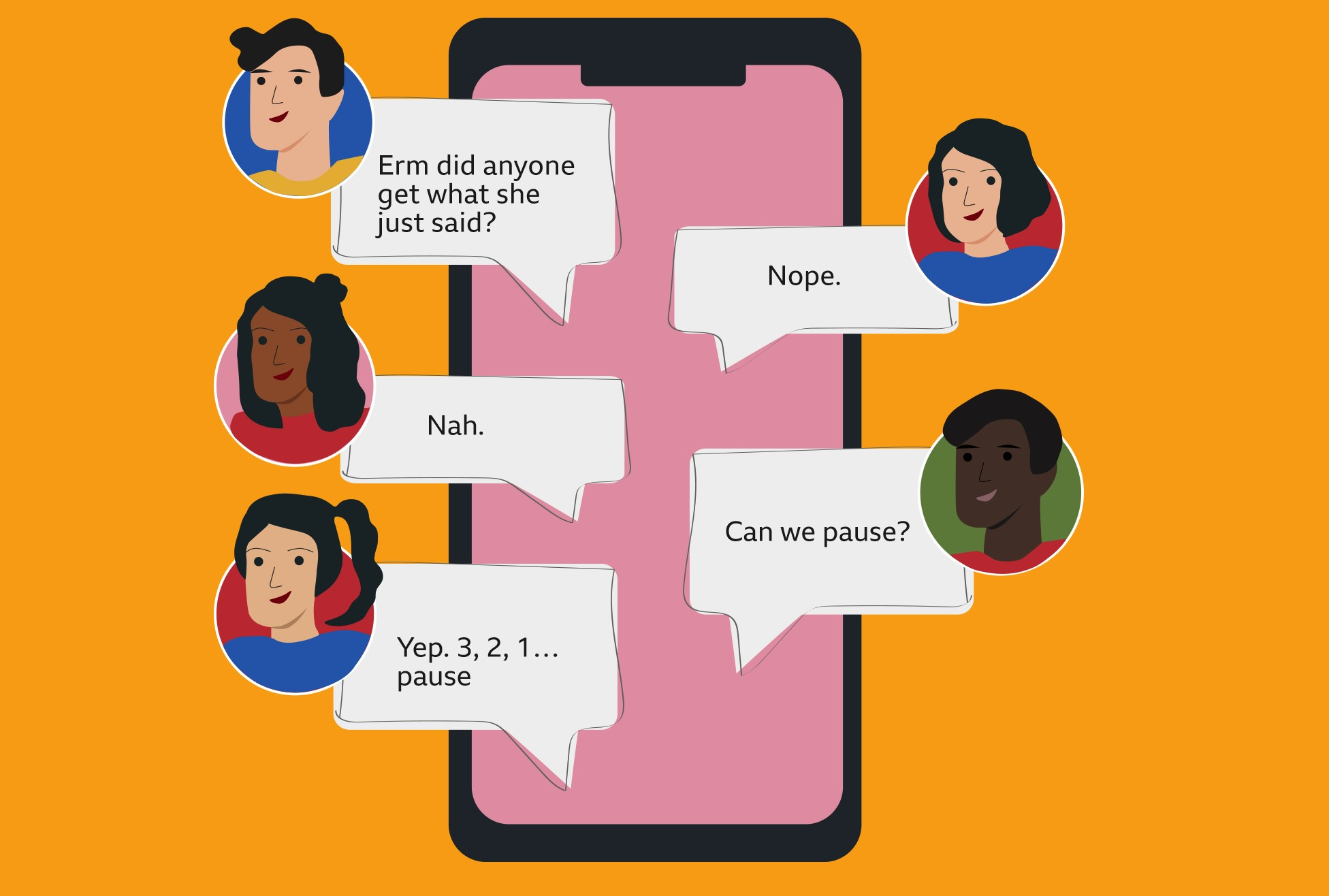 Try to learn with your mates
Learning should be a "social experience", says Matt Jenner, head of learning at FutureLearn, which hosts online courses. He recommends watching pre-recorded videos with friends – hitting play at the same time, like you might have done with films during lockdown. Or you could use your university's online learning site or social media to chat about the video as it plays.
Watching lectures together – or even watching them separately and meeting up online to talk about them later – also means you're less likely to get bored, says Prof Sharpe, because you know other people are waiting for you to comment.
"It gives you the opportunity to say 'I found this bit difficult' or 'I didn't know what to do next', and for someone else to say, 'did you see that link over there?'", she says. "All of that chitchat that you would have in the corridor coming out of a session."
She also thinks students and lecturers should make time for informal chats in their lectures. "One of my lecturers said to me recently that they'd noticed if they turn up a few minutes late to a call, the students have already started chatting – whereas if they're there on time and the students arrive one by one, they're really quiet, they've got their cameras off," she says.
Say if it's not working
Do you think your lecturer's content isn't engaging? If so, tell them, Prof Weller says. They are in at the deep-end too, so it's good to give feedback. "Online teaching doesn't have to be a Zoomed lecture, there's plenty of ways to make online teaching engaging if you design it properly," he says.
"Even simple things like speak for 10 or 15 minutes and do a poll, or ask people to put in the comments their thoughts. Just break it up so it's not someone talking all the time."
Mr Jenner says you're not alone if you're feeling daunted by the amount of online content you've been given. And he urges anyone who feels like they are falling behind to talk to student services, which can provide things like mental health and financial support. "You've got to put your hand up and ask for help," he says.