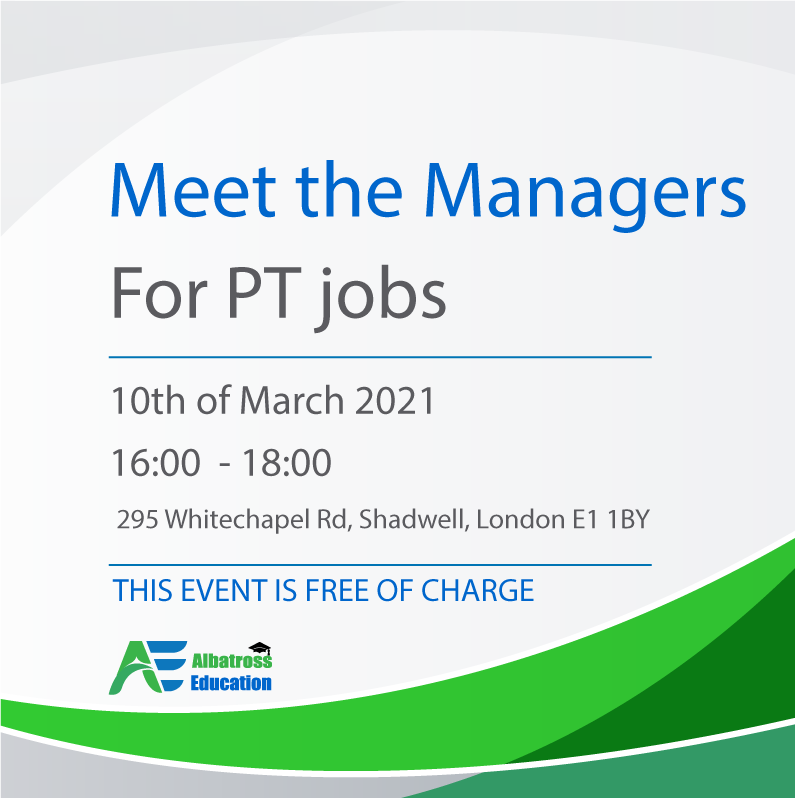 Meet the Managers for PT jobs
Description of the event
This is a job-hunting event organise by the Albatross education ltd in partnership with various retail stores and hospitality outlets in order to provide opportunities for students to meet up with managers from range of retail and hospitality organisations and have an informal discussion for possible part time job prospects.

Students will have one-to-one question and answer sessions with retail and other managers and would be able to hand out their CVs for any future opportunities.
Attendees
This event can be attended by only those students studying at our partners universities and colleges with the aid of admission from the Albatross Education ltd. Friends and family members are allowed too.
Refreshments
Available for all attendees for free of charge (tea, coffee, and range of snacks)