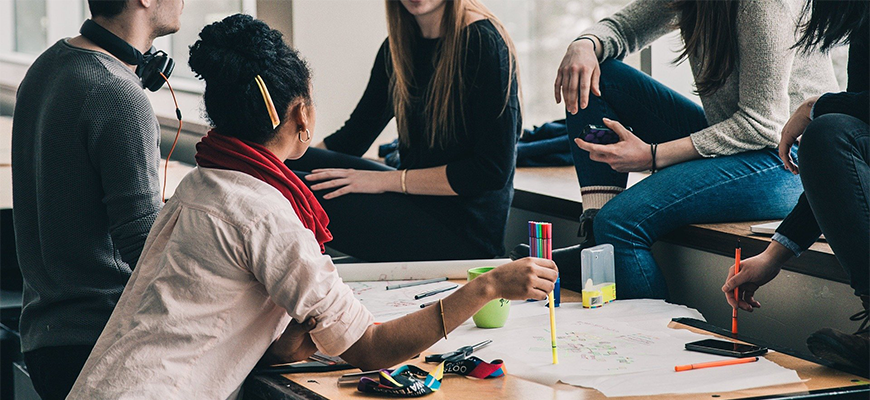 Pathways and flexibility are key to supporting lifelong learning
As the UK government embarks on its next round of qualification reform, Dave Phoenix, Vice-Chancellor of London South Bank University (LSBU), argues that if we are to facilitate lifelong learning and avoid 'educational dead ends', universities must play a core role in qualification design.

The reforming of qualifications is no easy business. The government has committed, in its lifelong learning agenda, to progressing higher level skills and improving future learning – including through
the introduction of new qualifications
.
It is vital that these are designed with learners' current and future needs in mind.
Lessons learned
Five years ago, higher education providers were permitted only a limited role in blazing the trail for revamped higher-level apprenticeships.
The limited focus and guidance on career pathways in apprenticeships means that progression from lower to higher levels remains poor, with most students entering Level 4+ apprenticeships via alternative qualifications rather than Level 3 apprenticeships.
The lesson about progression has been partially learned. During the development of
T Levels
, the Department for Education (DfE) emphasised that these qualifications should offer pathways to careers and higher education.
Yet I fear only a fraction of universities will feel able to accept T Levels as part of their admission requirements if the content and assessment strategies are not appropriately designed.
This omission risks harming the value of these qualifications and limiting opportunities for those taking them.
Supporting level transitions
The government is now embarking on its next round of qualification reform − new Level 4 and 5 Higher Technical Qualifications
(HTQs), equivalent to the first and second years of a university degree.
It is at Level 4 where the UK has its key skills shortages – at present, only around 10% of learners have Levels 4 and 5 as their highest qualification.
The government is hoping that by raising the profile, funding and rigour of standalone qualifications at Level 4 and 5, and easing the process of progression, more learners will be encouraged to take the step up from A-levels and their equivalents.
This is an ambition I fully support, and which is needed if we are to meet our economic needs, support reskilling and enable more people to achieve success.
But as well as delivering qualifications in their own right, these HTQs must equip students with the knowledge and skills that facilitate progression for those who wish to continue learning.
Facilitating lifelong learning
In parallel with the introduction of new HTQs, the government is promoting lifelong learning, with learners eligible for loans to fund upskilling in smaller bites.
It is possible to see how, if done well, this could make it easier for learners of all ages to step up from Level 3 to 4 and then build upon these qualifications over the years as far as they wish.
This more flexible learner support could also, in the medium term, enable people to consider reskilling. Indeed, it could and should lead to people accumulating a much more varied portfolio of qualifications.
But creating these structures will require time, consideration and detailed involvement from both employers and the higher education sector.
HTQs must be designed so that they suitably prepare learners for further – including degree-level – study. In addition, if available in bite-sized chunks, learners must be made aware that they will need a 'full' Level 4 qualification to progress to Level 5.
This is all crucial if these new HTQs are not to become educational dead ends.
The role of universities
HTQs are first and foremost educational qualifications, and the higher education sector – which is highly experienced in working with employers to develop qualifications at this level and above – should play a central role in ensuring they are effective.
At LSBU, as in the case of many other universities, over half of our degrees are accredited by professional bodies and the rest are informed by employers.
It is important and urgent that the higher education sector makes the case to government that we are ready and keen to work with the DfE to get this exciting opportunity right.
It will require time, thought, transparency and trust on both sides if we are to come up with a robust HTQ framework that shifts the paradigm but protects the value of higher-level study.